Email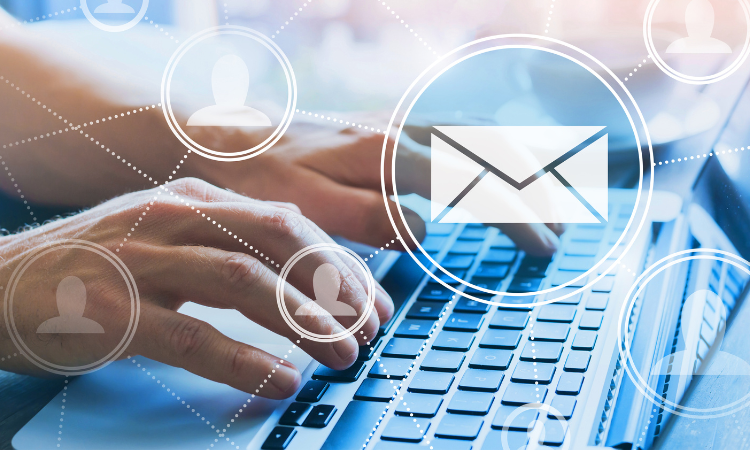 Electronic mail (email or e-mail) is a method of exchanging messages ("mail") between people using electronic devices. It is like traditional mail, but it also has some key differences. 
For example: Traditional mail is addressed with the recipient 's name, street, address, city, state or province and zip code. E-mails are delivered electronically across the Internet. An e-mail includes a username, the @ (at) symbol, and the email provider's domain. Usernames often include numbers and shortened versions of a name to create a unique email address, and will usually look like this: emarosa82@gmail.com 
When you send an email to somebody, it arrives almost instantly and waits in the "inbox" until the recipient reads it. With email, there is a facility for adding pictures. However, before we go further with details, it is important to explain how to create an email account. 
In order to start sending emails, you will need an email address which will be unique to you. To get this, you'll need to sign up for an account with an email provider – you can choose among the various providers – Yahoo, Gmail, Hotmail, Outlook, GMX… It depends on your preferences and needs regarding the electronic mail. For example, if you need space and simplicity, Gmail is very suitable. If you just need a simple email program to send and receive mails, with few features, Yahoo can be a good choice. You may get information about each service provider by typing its name in the search box of the search engine and do the comparison. 
Since Gmail was the most popular provider in 2020, I will now explain how to create a Gmail account (bear in mind that this methodology of creating an email may apply to almost all service providers). 
Step 1. Type into your search engine www.gmail.com it'll take you to this page.
Click on "create account ", in the lower left corner and the following page will appear: 

Google Sign in form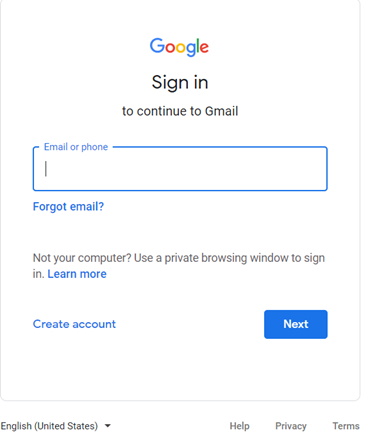 Form for account in Google creation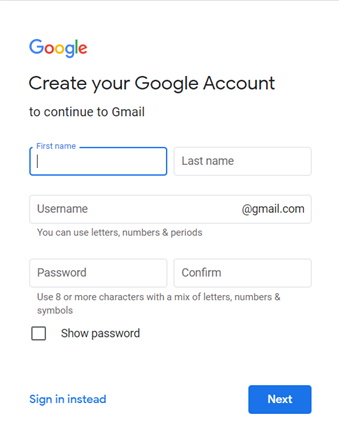 Type in your name, surname, username, and password. Be careful when choosing the right password, make sure that it is not going to be easy to guess it (avoid the date of your birthday for example because your family, friends and acquaintances might easily guess it and access your private mailing). You can make a combination of letters, numbers and signs in order to create a strong and reliable password for your account. After creating an account, you will be able to access the Gmail interface. 
Gmail main page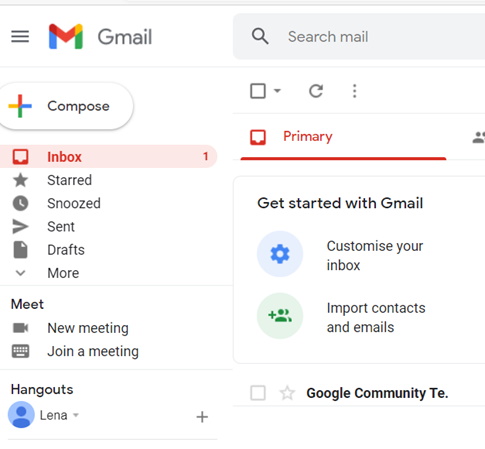 As you can see, it is very user – friendly and intuitive. If you want to create an email, click on the "compose" button and one smaller window will appear on the lower right corner where you will need to type in the name (e-mail address) of the recipient and the subject of your email. The place for text is below the "subject" row. On the bottom of the window, you will see a "send" button, as well as "paper clip" symbol if you would like to add some files to your e-mail or "insert emoji" if you would like to add smiling faces to your email. When you have composed your email, click on the "send" button and your email will be delivered to the desired email address and storage in the "sent" messages. 
If you receive an email from someone, it will appear in your "inbox" as a bold, unread message. The most important messages might be marked with "star" and it will make it easier to find them by searching in the "starred" section.