Independence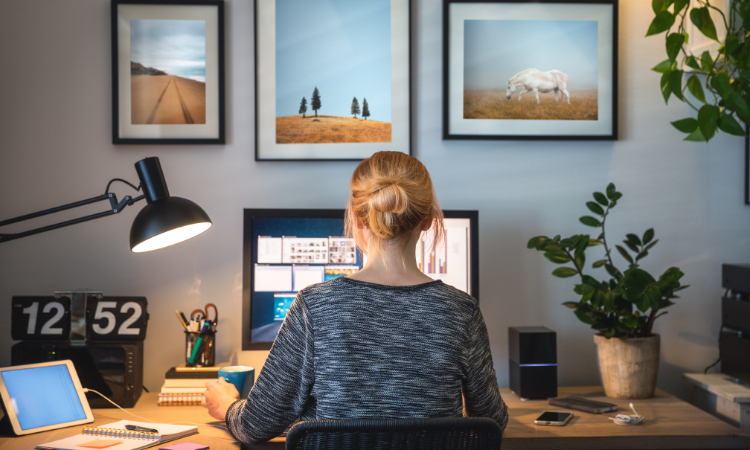 What is autonomy in the workplace
Autonomy has long been established as a critical component of professional work. Traditionally, autonomy has been examined as the extent to which an individual or a professional group controls the decisions and knowledge used in their work (VanHeuvelen, 2020). Job autonomy is the freedom given to employees to make decisions in the job and scheduling the work (Hussain and Gulzar, 2019); with autonomy in job, individuals willingly make endeavors to pursue tasks that otherwise deem beyond the scope of the organization (Morgeson & Humphrey, 2006). In recent decades, the regulation of work has been increasingly handed over to the individual worker, who is given greater autonomy in performing his/her job. Employees can decide not only how (methods autonomy) but also when (worktime autonomy) and where they perform their work (workplace autonomy) (Kubicek et al., 2017). 
Tips to gain higher level of independence at the workplace:
You should have your own schedule(s): Having control over your time and being able to decide when you work is one of the best – and easiest – ways to build greater autonomy at work. So when you have the chance to get greater flexibility to design your own weekly schedules, this is a great place to start.
You should have the appropriate tools to master your performance: One way to improve your autonomy is to encourage greater self-management – to help figure out where and how you can improve by yourself. Giving people the means to better understand how they work communicates that an organization trusts them, that they ultimately are the master of their own space.
You should be able to work where you want: You should be able to create your own schedule(s), but this type of autonomy also extends to deciding where to work. If you need to stay in the office, consider whether the organisation provides a good range of environments to support your work – both collaborative and quiet options. If you don't, consider remote opportunities so you can work where you feel most focused and engaged – whether that's from home or from your favorite local coffee shop. The COVID-19 pandemic has shown that almost every non-client facing company can adapt to remote work, and as companies start to reopen their offices, more employees will be looking to secure long-term remote opportunities.
You should be offered creative autonomy: Beyond allowing people to decide when, where and how they work, autonomy is also about granting people creative freedom. It's about letting you own your own ideas, developing your own objectives and having the confidence – or security – to try new approaches. By giving you a company/business space and encouragement to explore new ideas allows you to tap into the personal values that inspire your work, and from a creative perspective you'll feel empowered.
Be able to create choice within boundaries: The freedom of choice is a key element to autonomy, but too much choice can be detrimental. That's why those who think autonomy means there are no boundaries are in error. In fact, firm boundaries — and a system to hold people accountable for results — are essential for autonomy to flourish.
Grant your ownership: Ownership occurs when what I am doing is mine, not just yours. Effective autonomy can empower you to tap into the meaning that underlies your work.
Activity
Name of the activity:
Role-playing – Autonomy
The aim of the activity:
The goal of the activity is to get the participants familiarized with autonomy in the workplace, through the roles of employer-employee. It gives them the chance to argue regarding the benefits of providing autonomy to employees and the positive outcomes for the organization; also, another goal is to build trust among them.
Skills that the activity develops:
Reliability, trust, argumentation, communication skills
How many people the activity is suited for:
The activity requires 2 persons, an employer and an employee. The activity can run with as many couples as participants in a given group of people.
Time requirement for the activity:
Depends on the number of the participants and the topic they spend talking. Approximately 15-20 minutes.
How many instructors are needed?
1
Other requirements for the activity:
Open floor space so that the participants can sit in pairs and a device calculating the time each pair should spend.
Describe the activity in a clear and concise manner:
The participants sit in pairs/couples of 2 people (in a given group there can be as many pairs/couple possible). One person is the employer and the other the employee. The employee starts arguing regarding the benefits could be gained for all involved parties (organization, employer, employee) if there was a greater autonomy in the workplace (4 minutes). After the 4 minutes, s/he has to propose certain proposals on how this could be achieved (4 minutes). 
The rest of the time (12 minutes) will be spent on discussion between employer and employee on how the proposals discussed could be promoted and implemented.
This activity will enable participants to learn how to 1) listen to others actively, 2) advance critical thinking, and 3) offer alternatives and new proposals towards autonomy. Role-playing is a great way to improve your listening skills, your critical thinking and promoting discussion and fruitful dialogue between all involved parties. 
References
Entrepreneur (2016) 6 Ways to encourage autonomy with your employees, Tracy Maylett, 4 March 2016. Accessed at: https://www.entrepreneur.com/article/254030
Hussain, M. and Gulzar, A. (2019) Interactive effects of workplace spirituality and job autonomy with organization-based self-esteem on organizational learning culture, International Transaction Journal of Engineering, Management, & Applied Sciences & Technologies, 11A03B.
Kubicek, B.; Paškvan, M. and Bunner, J. (2017) The Bright and Dark Sides of Job Autonomy, pp.45-63, In: Korunka C., Kubicek B. (eds) Job Demands in a Changing World of Work. Springer, Cham. https://doi.org/10.1007/978-3-319-54678-0_4
Li, H.; Li, F. and Chen, T. (2018) A motivational-cognitive model of creativity and the role of autonomy, Journal of Business Research, vol.92, November 2018, pp.179-188.
Morgeson, F. P. and Humphrey, S. E. (2006) The work design questionnaire (WDQ): Developing and validating a comprehensive measure for assessing job design and the nature of work. Journal of Applied Psychology, 91, 1321-1339.
Perkbox (2021) How to encourage employee autonomy. Accessed at: https://www.perkbox.com/uk/platform/recognition/how-to-encourage-employee-autonomy
Rožman, M.; Treven, S. and Čančer, V. (2017) Motivation and Satisfaction of Employees in the Workplace, Business Systems Research, vol.8, no.2, pp.14-25.
Sia, S.K. and Appu, A.V. (2020) Work Autonomy and Workplace Creativity: Moderating Role of Task Complexity, Global Business Review, vol.16, no.5.
VanHeuvelen, J.S. (2020) Professional engagement in articulation work: implications for experiences of clinical and workplace autonomy, Professional Work: Knowledge, Power and Social Inequalities, vol.34, pp.11-31.