Neringa Siaudikiene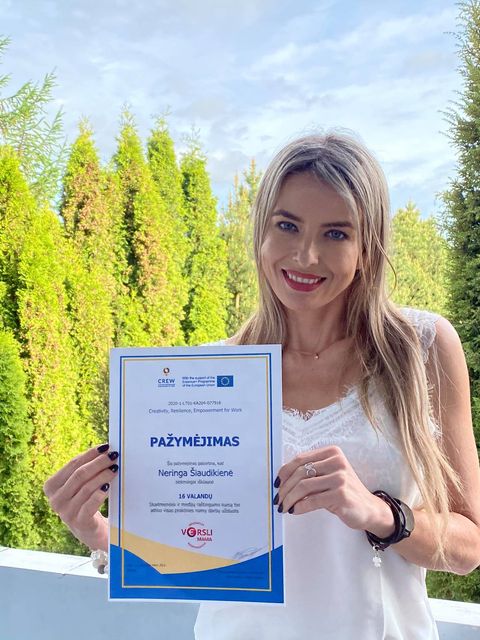 Neringa Siaudikiene is a mother of 3 from Panevezys, Northern Lithuania, a beautician and self-employed.
I started a pretty new brand recently. We make and sell silk products, including lovely pillow cases that help to nurture the skin, hair-protecting rubber bands, and similar items. As soon as I found out a unique opportunity to take place in the digital literacy training for free, I was so excited to apply all that knowledge to my business. By the way, the very first lecture coincided with my birthday, thus becoming the best birthday present!
In order to keep my business growing via online e-shop page, I am going to implement the newest digital trends, including tips on SEO, Google analytics, website development features, etc.
However, the most important thing I want to point out was a down-to-earth explanation manner of well-prepared facilitator Mr. Povilas. His visual and practical explanations helped me very much in adopting the theory.