State Consumer Rights Protection Authorities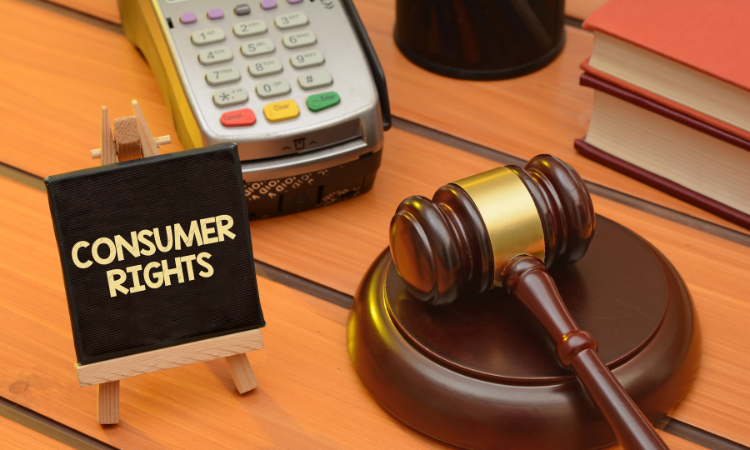 Every EU Member State has a national authority in charge of consumers rights' protection, when dealing with credit or financial institutions (National Competent Authorities for Consumer Protection – European, 2020). Consumer protection policy makes sure that the single market can operate properly and successfully (Fact Sheets on the European Union: European Parliament, n.d). The main objective of Consumer Rights' Protection Authorities is to protect consumers' rights towards traders and to offer enhanced protection for vulnerable consumers (Fact Sheets on the European Union: European Parliament, n.d). 
Consumer protection rules aim at improving market outcomes for the entire economy, make the market fairer and thus lead to greener and social – market outcomes. Consumer protection has become a goal of vital importance for the EU (Fact Sheets on the European Union: European Parliament, n.d).

A consumer has the right to complain against a credit or financial organization, when he or she is not pleased with the products or the services received (How to Complain, 2020). There are some suggestions below concerning the submission of complaints:
Contact the credit or financial organization: if you are not pleased with the services of a specific financial institution, you have to contact the customer service department of this institution. You can find contact details on its website. It is really helpful to have some relevant documents to support your claim. 
Submit an official complaint: if the consumer service department did not help you in a manner you wished for, then you can submit an official complaint. Each financial institution shall have a specific procedure for coping with complaints. The steps for this procedure are usually mentioned in the website. Again, supporting documents will be helpful.
Contact the competent national authority: in case you are not satisfied neither from the consumer service department of the financial institution nor from their response to your complaint, you can contact the national competent authority of your country. 

Tips aiming at consumer protection (Personal Finance at the EU Level, 2019)

When concluding an agreement for a particular service. (Source: Personal Finance at the EU Level, 2019)