The current labour markets (SP)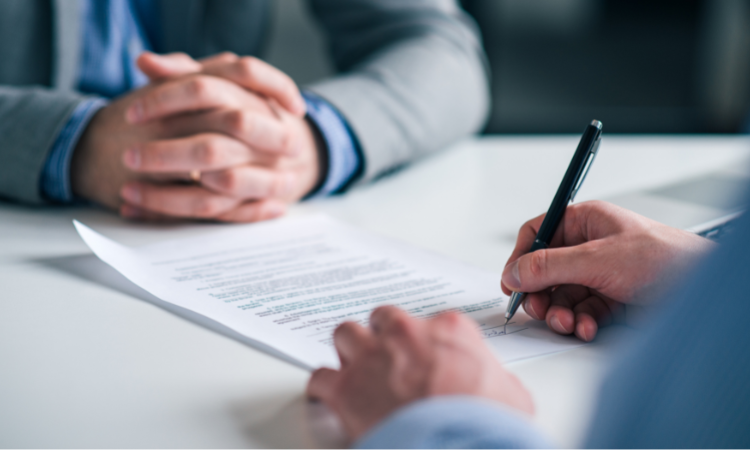 What is an employment contract?
An employment contract is a verbal or a written agreement that covers the working relationship of a company and an employee. 
It allows both parties to clearly understand their obligations and the terms of employment such as the rights of the employee, the responsibilities, conditions and duties. 
In case of breach of contract, it's allowed to demand a refund to the company.

Types of work contracts – full, part-time and temporary
Temporary contracts: Similar to fixed-term, temporary contracts are offered when a contract is not expected to become permanent.
Full-time contract: Is the most common type of employment contract. These contracts are generally offered for permanent positions, and usually set out the employee's salary or hourly wage. Most employers recognise full-time work as 40 hours per week.
Part-time contract: A part-time worker works fewer contracted hours than a full-time employee. The number of hours they're scheduled to work per week should be clearly visible within the contract, but they may have the option to work overtime, if and when desired.

Rights regarding the employment relationship
The employer has to provide the worker with the performance of functions that are consistent with his/her position and job category.
Promotion and professional training at work. 
Not to be discriminated.
Their physical integrity, and an adequate safety and hygiene policy. 
Privacy has to be respected.
Punctually receive the remuneration agreed upon or legally established. 
Individually exercise the actions derived from your employment contract.
Admission to work is prohibited for persons under the age of sixteen. 
Minimum Interprofessional Salary is 950 euros in 14 payments for a full-time contract.

Other rights established in labor regulations
Request an advance on your payroll. 
1 day for moving to another place of residence.
Paid leave for your training: twenty hours paid per year. 
Suspend annual holidays due to illness.
Thirty days of vacation, regardless of the working day.
Rest of fifteen minutes a day as long as the working day is longer than six hours a day. 
Claim interest for late payroll. 
Requests for sick leave and temporary permits:
Leave from work, whether it is due to depression, physical or any other kind.
Paternity leave: sixteen weeks
Maternity leave: sixteen weeks.
Leave for the death of a relative: from 2 to 4 calendar days.
15 days in case of marriage.

Duties of the worker
Comply with those specific obligations that your job entails. 
Respect those hygiene and safety measures. 
Obey the instructions given by the employer. 
Contribute to the improvement of productivity. 
Fulfill all those duties that derive from  their employment contract.

Termination of employment contract
By mutual agreement of the parties.
For the causes validly stated in the contract unless they constitute manifest abuse of right by the employer. 
Due to the expiration of the agreed time or performance of the work or service that is the object of the contract.