Virtual identity creation, management and implications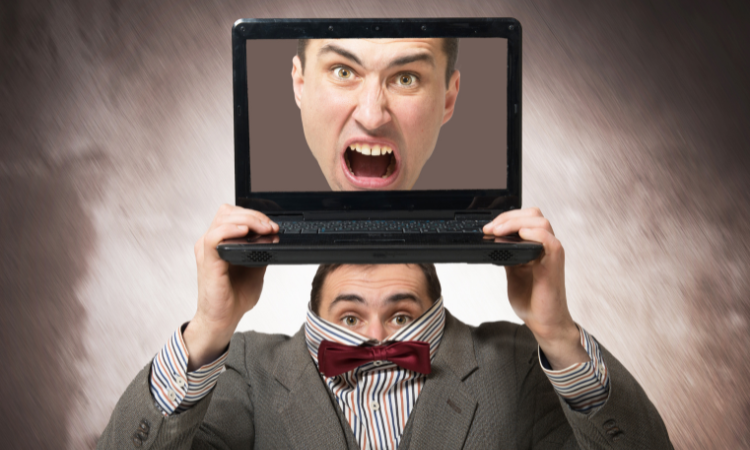 Our identity is, literally, who we are and presenting oneself online using a personal blog, webpage or social networking site needs a purposeful selection of text, pictures, graphics and audio to generate an impression. This is not done by chance. The online world requires people to write themselves into existence and so their profiles provide an opportunity to craft the intended impression through language, imagery and media.

At the World Economic Forum's Annual Meeting in Davos 2018 were identified an initial set of five elements that a good identity must satisfy:
Fit for purpose. Good digital identities offer a reliable way for individuals to build trust in who they claim to be, to exercise their rights and freedoms, and/or demonstrate their legibility to access services.
Inclusive. Inclusive identity enables anyone who needs it to establish and use a digital identity, free from the risk of discrimination based on their identity-related data, and without facing authentication processes that exclude them.
Useful. Useful digital identities offer access to a wide range of useful services and interactions and are easy to establish and use.
Offers choice. Individuals have choice when they can see how systems use their data and are able to choose what data they share for which interaction, with whom and for how long.
Secure. Security includes protecting individuals, organizations, devices and infrastructure from identity theft, unauthorized data sharing and human rights violations. 

Five elements of good identity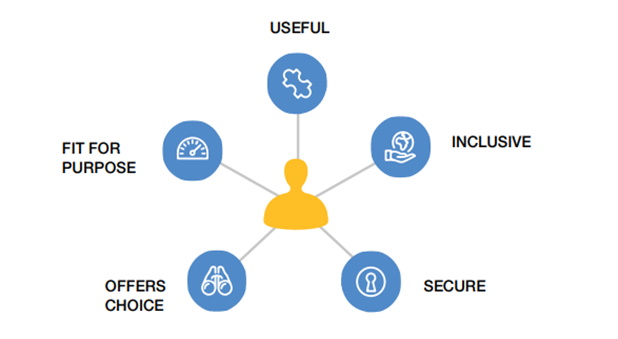 Resource: Insight Report – Identity in a Digital World A new chapter in the social contract. World Economic Forum (Sep 2018) 
http://www3.weforum.org/docs/WEF_INSIGHT_REPORT_Digital%20Identity.pdf

If you Googled your name, what would you find? Having on mind that your online identity is not the same as your real-world identity because the characteristics you represent online differ from the characteristics you represent in the physical world; you may have heard of the idea of a digital footprint. This refers to the traces of your personal and professional information that are left in online networks – both intentionally and unintentionally. Sometimes, you might hear advice about not posting anything that you don't want anyone to see. That makes sense, but also, think about what you would like future generations to see. Posting material online effectively means you are letting go of control over it, so you want to be sure it will not damage your reputation or credibility. Even if you later choose to delete, there is no guarantee that someone hasn't already copied or shared it without your knowledge. Unfortunately, there are people who enjoy bullying others in digital spaces, or who will take advantage of you if given the opportunity. 

What do you need to know during the procedure of Creating and Protecting Your Online Identity?
There are a variety of ways for you to use online social media when looking for work including:
Social networking sites like Facebook, Twitter, and LinkedIn
Participating in online forums and discussion lists
Creating a personal blog
When participating in social media it is always prudent to present yourself in a professional manner and it is also important to guard your personal information. 

Some basic tips to remember when you are online:
The internet is a public space. When you post online, you waive your right to privacy
Online content can be permanent – it can be searched; it can reach many people, and it can reveal your location
When giving out information, be sure you know how it is being used
Provide sensitive or confidential information only through secure web sites
Use social networking wisely; adjust your privacy settings to your own comfort level
Despite all cautions, don't be afraid to participate and connect!

What is about your professional identity?
These days' employers want to know who they have hired and many recruiters check the social media of potential employees. Social networking sites are good ways of broadcasting your interests, skills, and need for work. According to a 2017 survey, 70 percent of employers use social media to screen candidates before hiring. As well, 69 percent of employers are using online search engines such as Google, Yahoo and Bing to research candidates. Build and manage your public online profiles so that potential employers find positive and professional information about you, it is an important point when you are looking for a job.
Facebook, LinkedIn, Twitter, Pinterest (and every other online community) can be excellent tools for networking, finding resources, and promoting personal or professional interests – but only if used intelligently and intentionally. First impressions take shape before you even physically meet someone. Just like the saying "Your reputation precedes you", your online reputation today often precedes in-person meetings and interviews.
The thing to keep in mind is that online reputation management is one of those things that works better if you implement it before you actually need it.

Top 5 Tips & Tricks
Google yourself. It may sound vain but, in this case, you're excused – you need to know what people see when they look for you.
If you aren't using it – delete it. Find all of your old profiles and any unused accounts that you no longer use and delete them.
Remember, there's more than one page on Google. Make sure to look through as much of Google as you can in case you miss anything
Spring cleans your history. It will take time but go through your Twitter/Instagram/Facebook and check every post and delete any that paint you in a bad light.
Get rid of the evidence. Take down any pictures which make you look bad and ask friends to do the same.

Now what?
Think about what you are posting. You have spent all that time cleaning up your digital footprint. Don't undo all that good work by slipping into old habits and be careful with the content you share.
Go into lock-down
Make sure to tighten up your security settings on platforms like Facebook so that only friends can see you.
Be careful hitting the add button
We all love a new Facebook friend or Twitter follower but be careful. Sometimes it isn't wise to add colleagues or lecturers on social media. It's always a good idea to keep your private life, privacy.
Create great content
Do things that make you look good and make it a part of your digital footprint. If your boss goes on Facebook, let them find an album of pictures of you volunteering in the community. If you don't already use it – LinkedIn is a great way to showcase all the great stuff you do and can act like an online CV.